Digitize Your Home Videos, Films, Photos and Slides
**No Appointment Needed**
Up to 8x10 Minimum Order $49.95 300 / 600 dpi
$12.95 (or bring your own)
- Data DVD - No Charge ($14.95 each additional)
- Playable DVD - $19.95 ea.
- 90 Days $19.95
- Lifetime $29.95
We will custom rotate all images
​
+ Included
Scan in Order and Placed in Folders
We will scan all photos in your specified order and place in separate named folders
​
+ Included
Extra High Resolution Scanning
300 dpi files are decent for viewing and sharing, while 600 dpi is ideal for viewing, sharing and reprints and reproduction purposes.
​
+ 5¢ per Scan for 600 dpi
Scan both sides of photos
​
Available as an additional scan
Bringing older photos back to life can be a complicated and time consuming process. We can do this for you. It makes a HUGE difference on many photos dating from the 70's on back.
​
+ 4¢ per Scan
Special & Over-Sized Media
Items that require special handling and post editing
​
Custom Quoted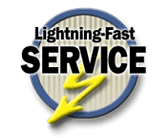 Typical turnaround time is one week. With express service your order jumps to the head of the line and is processed within one business day.
​
+ $49.95 per order
Please reload